MENU ITEMS
Quick Links
Related Links
Resume of Syed Mamunul Alam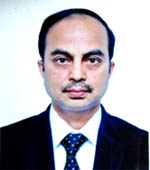 Syed Mamunul Alam, Additional secretary, has been now working in the secondary Education Development Program as Program Coordinator, Program Co-ordination Unit under Secondary and Higher Secondary Division since April 12, 2021. Prior to work here, He worked as Additional Secretary (Development and planning) at Ministry of Liberation War Affairs. Mr Alam worked at Planning Commission in the Social Economic & Infrastructure Division (15 June 2015 -27 Jan, 2018), Power Division (28 Jan 2018 -30 Aug 2020) as a wing Chief at the rank of joint Chief where he was involved of projects planning, policy, approval process & related affairs.
Mr Alam Worked as Deputy chief at Ministry of Labor and Employment, Planning Commission, Ministry of food, Ministry of posts & Tele-Communication, Economic Relation Division (ERD) , Ministry of land about 7 years , since January 2009 to 14 June 2015. Mr Alam joined in Bangladesh civil service 11th batch in former economic-cadre. Mr Alam started his job as Research officer/ Assistant chief at Ministry of labor & Manpower since 1 April 1993 – 15 November 2001 ,He also worked at Ministry of Industries, Local Government Division, Ministry of Cultural Affairs as Assistant chief/Sr. Assistant Chief since ( 16 April 2001 - 15 June 2008).
In his long carrier in government service, Mr Alam did a good number of short term training courses from Japan, Thailand, Italy, Australia, China and United Kingdom on different topic/subjects since 2006 -2015 , Like Local-government-policy, Project management, Discrimination at work place from practical reality, Sustainable development of developing countries & Loan negotiation technique etc.
Mr Alam also participated & joined various workshops, seminars, Govt Delegation Teams in South Korea, Singapore, Bhutan, China, Srilanka Germany and Russia.
Mr Alam also had experiences in many exposure visits/ study tours to overseas countries like India, Thailand, Malaysia, Indonesia, The Philippines, Vietnam and Nepal. Morocco, Saudi Arabia, Qater, USA, Switzerland, France & so on.
In the last 29 years' service in public sector, Mr Alam had been closely related & involved on many ministries policy, projects & program issues. He is very much interested & doing gets pleasure in development workers for the government.
Mr. Alam did his BSC (Hon.) and MSc (Physics) degree from Jahangir Nagar University in 1986 & 1987 respectively. Mr Alam is blessed with 2 Daughters and One son. Mr Alam is from Tangail.
মাননীয় মন্ত্রী , শিক্ষা মন্ত্রণালয়
ডা. দীপু মনি

এম.পি.
মাননীয় উপমন্ত্রী , শিক্ষা মন্ত্রণালয়
মহিবুল হাসান চৌধুরী

এম.পি.
সচিব, শিক্ষা মন্ত্রণালয়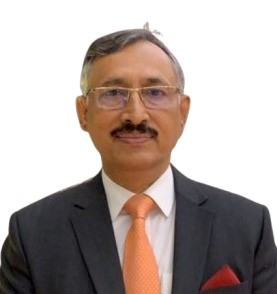 মোঃ মাহবুব হোসেন
ন্যাশনাল প্রোগ্রাম কো-অর্ডিনেটর, এসইডিপি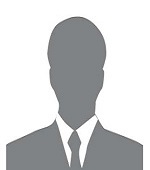 মোঃ বেলায়েত হোসাইন তালুকদার, অতিরিক্ত সচিব (উন্নয়ন অনুবিভাগ) National Program Coordinator (NPC)
Additional Secretary (Development)
Secondary and Higher Education Division
Ministry of Education
Email: addsec.dev@shed.gov.bd
Tel: 02-9515733
প্রোগ্রাম কো-অর্ডিনেটর, এসইডিপি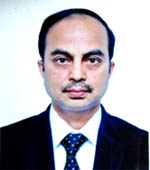 সৈয়দ মামুনুল আলম, অতিরিক্ত সচিব
Program Coordinator (PC)
Additional Secretary
Secondary and Higher Education Division
Ministry of Education
Email: mamunul26101966@yahoo.com
Tel: 02-9555137
Cell: 01711-188133

View Profile/বিস্তারিত
জরুরি হটলাইন